'It's shocking, it's horrendous': Ellen MacArthur's fight against plastic
She broke the solo record for sailing round the world, but now she is dedicating her life to an even greater challenge saving it from the destructive tide of plastic pollution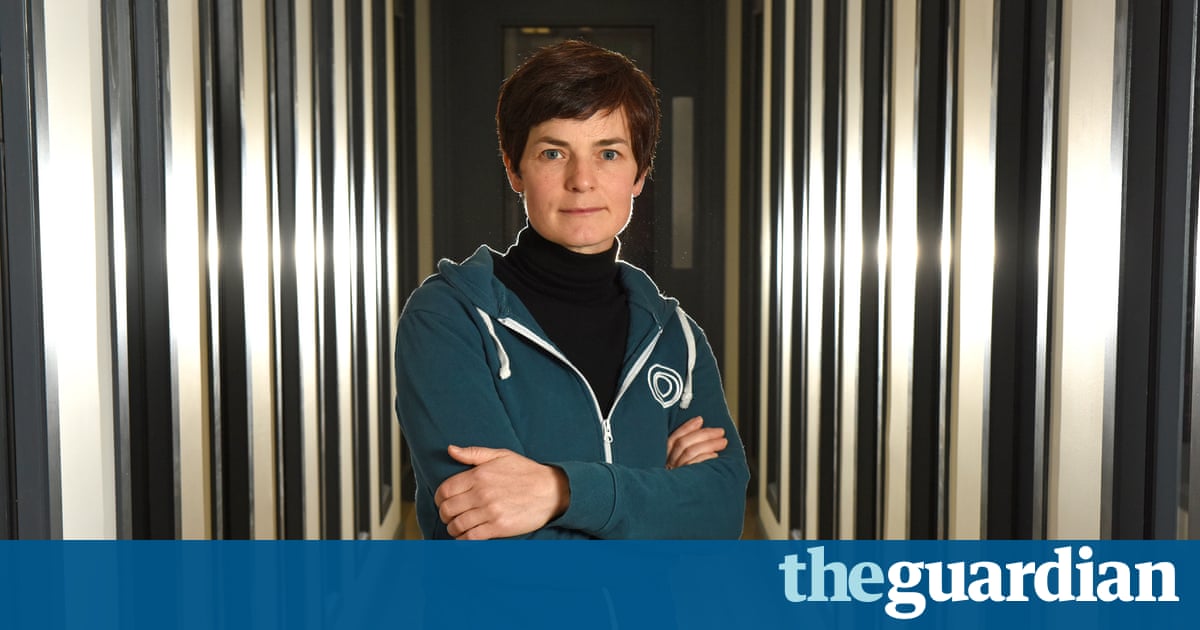 Trophies from her past glories as a competitive yachtswoman are placed discreetly around the 16th-century building on the Isle of Wight, the base of Dame Ellen MacArthursoperations today.
On a blackboard in one of the meeting rooms, the targets of a different passion are spelled out. From uncovering the scale of plastic pollution in the oceans to targeting the textile waste of the fashion industry, MacArthur, who in 2005 broke the solo record for sailing round the world, is dedicating her life to saving it.
Now 41, MacArthur dreamed of being a sailor aged four when living in landlocked Derbyshire, and saved up her school lunch money to buy her first dinghy.
The same single-minded drive to achieve her goals is clear in the way she tackles the dream that has consumed her since her early 30s: to help stop humanity using up the worlds finite resources. Indeed, it is unlikely her new passion would have emerged without the experience of her first.
There were lots of subconscious things that happened that I was quite unaware of when I was racing; there were things I would write in the log, says MacArthur. I was racing round the world to try and beat the record, I was completely and utterly fully immersed in the record, I was thinking of nothing outside that but every now and then I would write something down.
I remember quite poignantly writing in the log on the boat; What I have got on the boat is everything. It really struck me that you save everything, everything you have, because you know its finite, you know there isnt any more. What you have on that boat is it, your entire world.
Back on dry land, away from the intensity of racing, MacArthur began to process the thoughts she had on the water. Her newfound fame suddenly became an opportunity.
In the winter after the round-the-world race, MacArthur spent two weeks on an island in the Southern Ocean to film a programme about the albatross.
It gave me time to reflect and it made me think even more deeply about resources, she said. You see the empty whaling stations down there and you realise that was just a resource they pulled out 175,000 of them and then there werent any to pull out.
The basis of my thinking was completely around resources. It was around the pure fact stemming from what I had learned on the boat that resources are finite. The more I learned, I just saw this as the greatest challenge I had ever come across. If we are using these resources in a very linear fashion we are going to use them up at some stage, and no one knows exactly when.
Read more athttp://www.theguardian.com/us