Shigeru Miyamoto Is Really Into Measuring Stuff
For middle-aged men, hobbies are a great distraction from constantly recalling all the promotions they didn't get. Popular ways to keep the murderous rage at bay include repairing vintage cars, crying in sheds, and woodworking. But for Nintendo CEO and manic pixie old man Shigeru Miyamoto, it's measuring stuff.
What Miyamoto, a genius games developer, finds the most fun ever is predicting the lengths and weights of stuff, then measuring it to see how close he got. The man carries a tape measure everywhere. "For instance, I might guess that the table in front of us is about 1.2 metres long," he told Nintendo.com. "Then I'd actually measure it with the measuring tape to check. If I got it right, I'd think: 'I'm on form today!' But if I missed the mark by a long way, I'd think: 'I've been slipping a bit recently!'"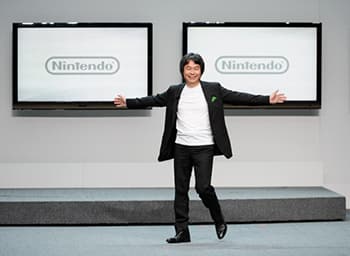 Kevork Djansezian/Getty ImagesYup, the guy who created Mario no longer lives in the same zip code as fun. That may be the most tragic thing weve ever heard.
He claims to have developed this habit when he first began building a house, which is interesting, as we'd figure him to be more of a brick-breaker than bricklayer. He's so devoted to his measuring craft that Jimmy Fallon made an entire game out of it when he was on his show:
Peter Thiel Is A Straight Up Doomsday Vampire
Peter Thiel is known for many things. He co-founded PayPal. He owns a big share of Facebook. He was the first (openly) gay man to get on stage at the Republican National Convention. He bankrupted a major internet publication because they were mean to him. He's a powerful, clever, driven man.